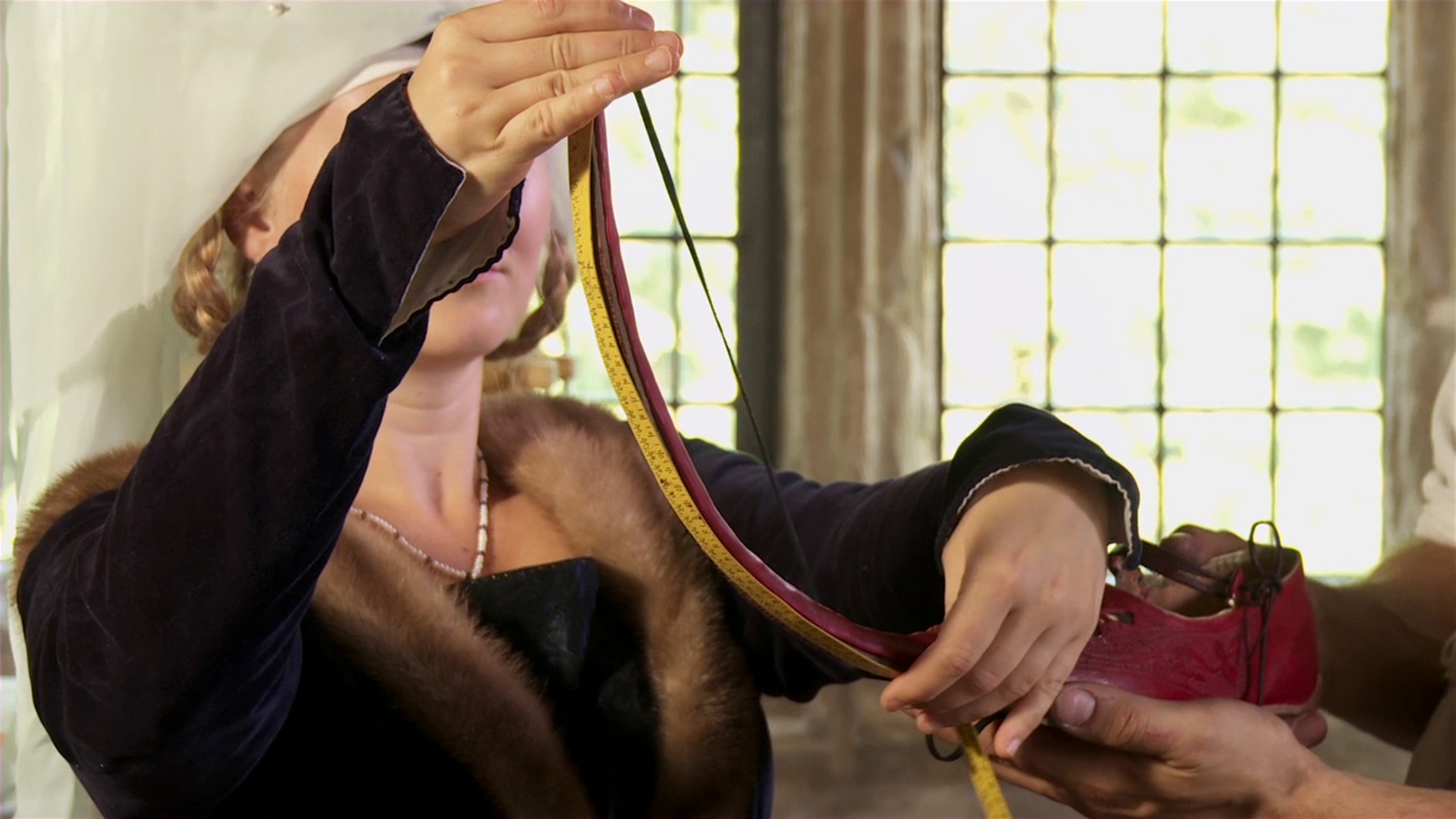 Through the process of production, The Politics of Shoes reveals some of the social and political narratives contained in shoes and shoemaking. The project centres on the performance and preservation of heritage craft skills through the medium of living-history, a form of educational history telling that uses authentic tools, dress and practices. For the project, historical shoemakers Katarina and Juraj Matejik were commissioned to make a pair of poulaines; shoes with long pointy toes that played a key role in medieval identity politics.
Acting as a resource for educational outreach activities, the film documents the shoemakers' performances and expands on the usual living-history delivery by breaking from the story world of the period, introducing references from medieval times to the present day. These details illustrate the political significance of shoes throughout history; from how they are made, to to their use as an instrument of protest.
In collaboration with Onkar Kular. Commissioned by the Crafts Council for the exhibition Crafting Narrative.
Cinematography: Emma Dalesman
Cast: Jack Trow, Katarina and Juraj Matejik
Production assistant: Thomas Marriott