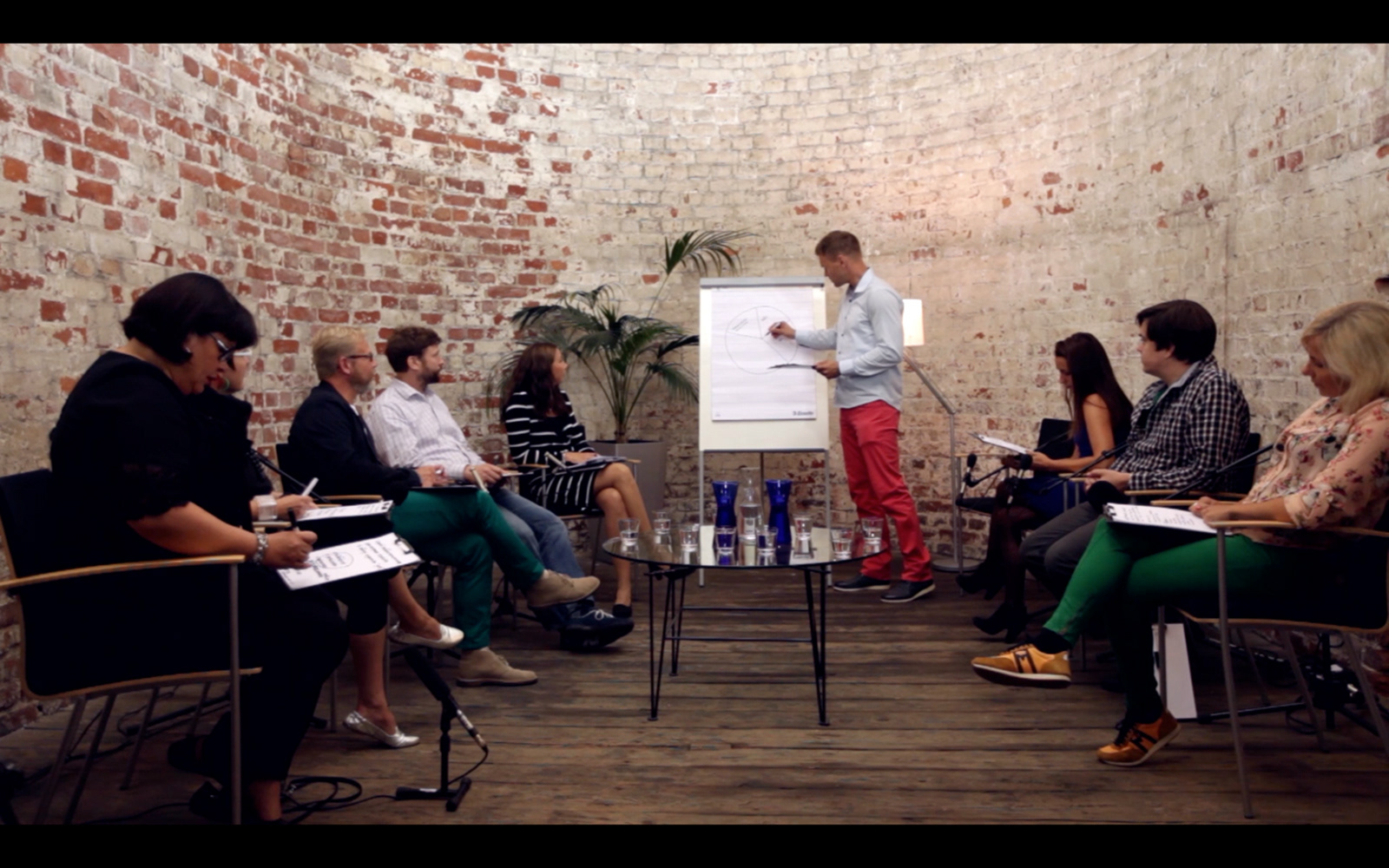 To understand the relationship between Finnish national identity, commodification and consumption, and consider the effect of sisu being transformed into a commercial entity by brands such as 'Sisu Auto', 'Sisu' vitamins, 'Sisu' pastilles, and icebreaker 'MS Sisu'. Helsinki based market research company Qualitems conducted a live focus group where eight Finnish citizens discuss their perceptions, opinions, beliefs and attitudes towards sisu. Documentation of this feedback becomes data to gain understanding of consumer opinions on sisu.
Example questions from the focus group discussion guide:
- Picture sisu as a shape, now draw it and discuss
- SISU-pie; which ingredients does it contain and in which proportion?
- If SISU was a sound, what kind of sound would it be?
- Which Finn most embodies SISU? Why?
- How much SISU is a good amount? Can one have too much of SISU?
- In which products/connections would sisu be most shocking? - What slogan would be perfect for that?
Commissioned by Helsinki Art Museum as part of the pop-up exhibition 'Show You Sisu' 14-25 August 2013