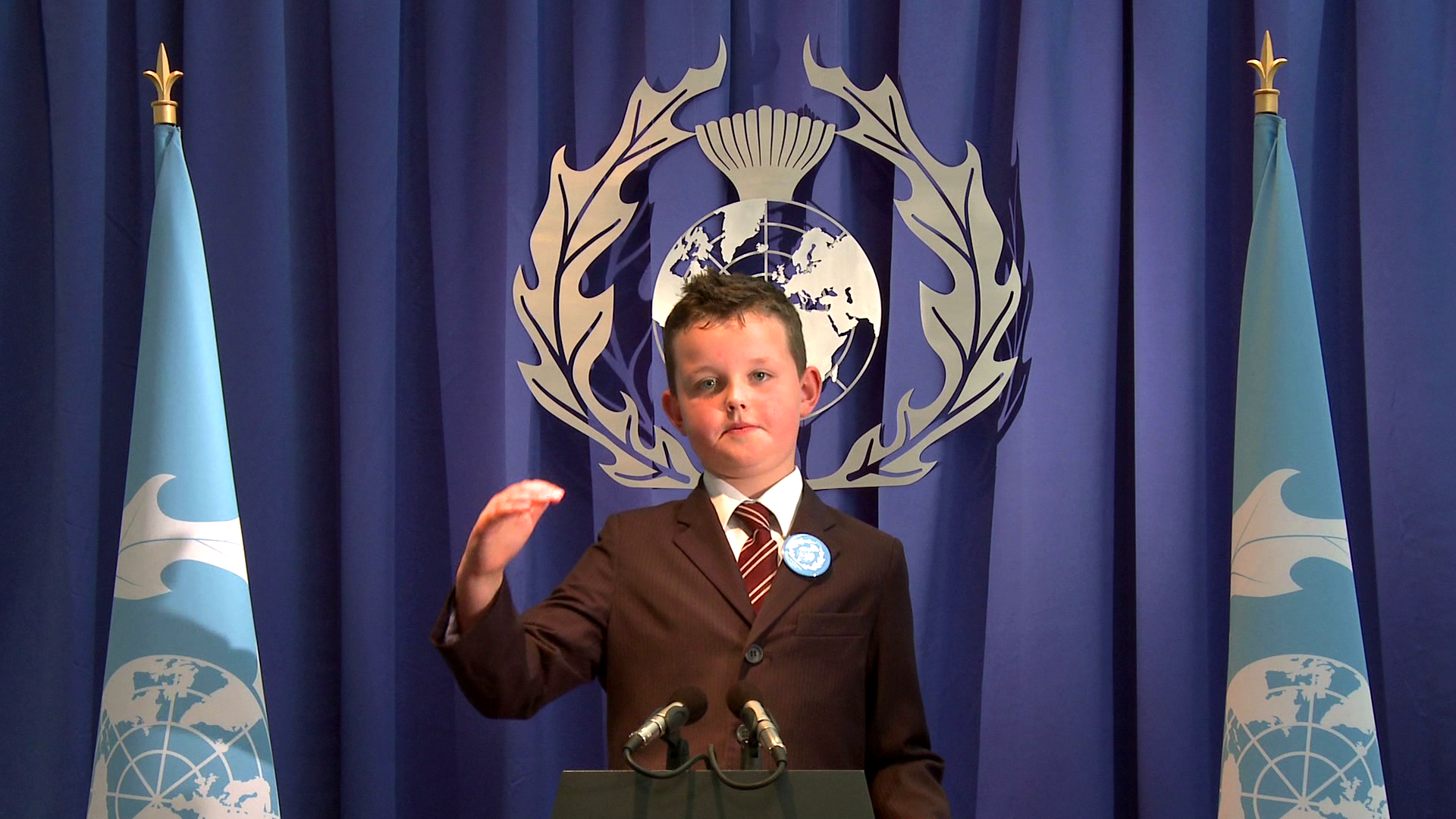 Mixed Media/Performance, Installation at Dundee Contemporary Arts
Imagine Being a World Leader uses the pretext of a fictional Summit for World Change to create the framework for a role-play exercise that engages primary school children in leadership and public speaking skills, giving a voice to young people whilst exposing the mechanisms of rhetoric and political coaching.
First produced in 2008 in collaboration with professional, public speaking coach Ysabel Clare, the project was re-commissioned by Dundee Contemporary Arts and staged to coincide with the run-up to the 2012 American Presidential election. The gallery was transformed into part class room and part conference hall, with all the typical paraphernalia of political events scaled down for children. Two new video pieces were produced; the first 'Dundee 2012 World Change Summit' documents children from Blackness Primary School, performing their final speeches after a series of workshops, filmed in the gallery space at Dundee Contemporary Arts. The children were given templates adapted from famous political speeches using rhetorical rules, which they filled in to express their own concerns.
The second 'Hand Shake Diplomacy' shows the children practicing the power play of handshake diplomacy in front of a backdrop of a stately interior, complete with floral bouquet and Summit flags. This image was hung on the gallery wall to be activated thought the exhibition and suggest the staging, illusion and artifice within political spectacles.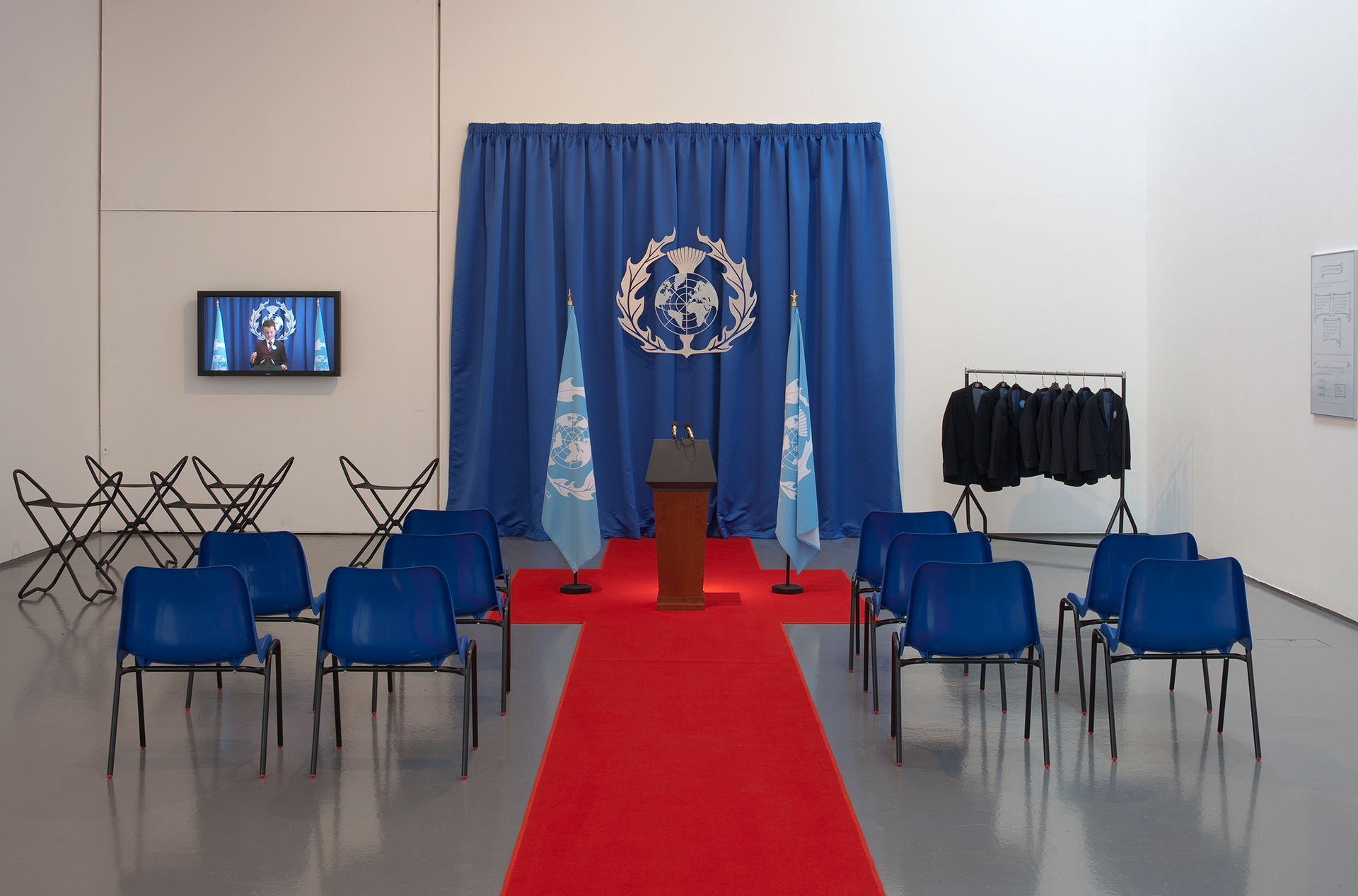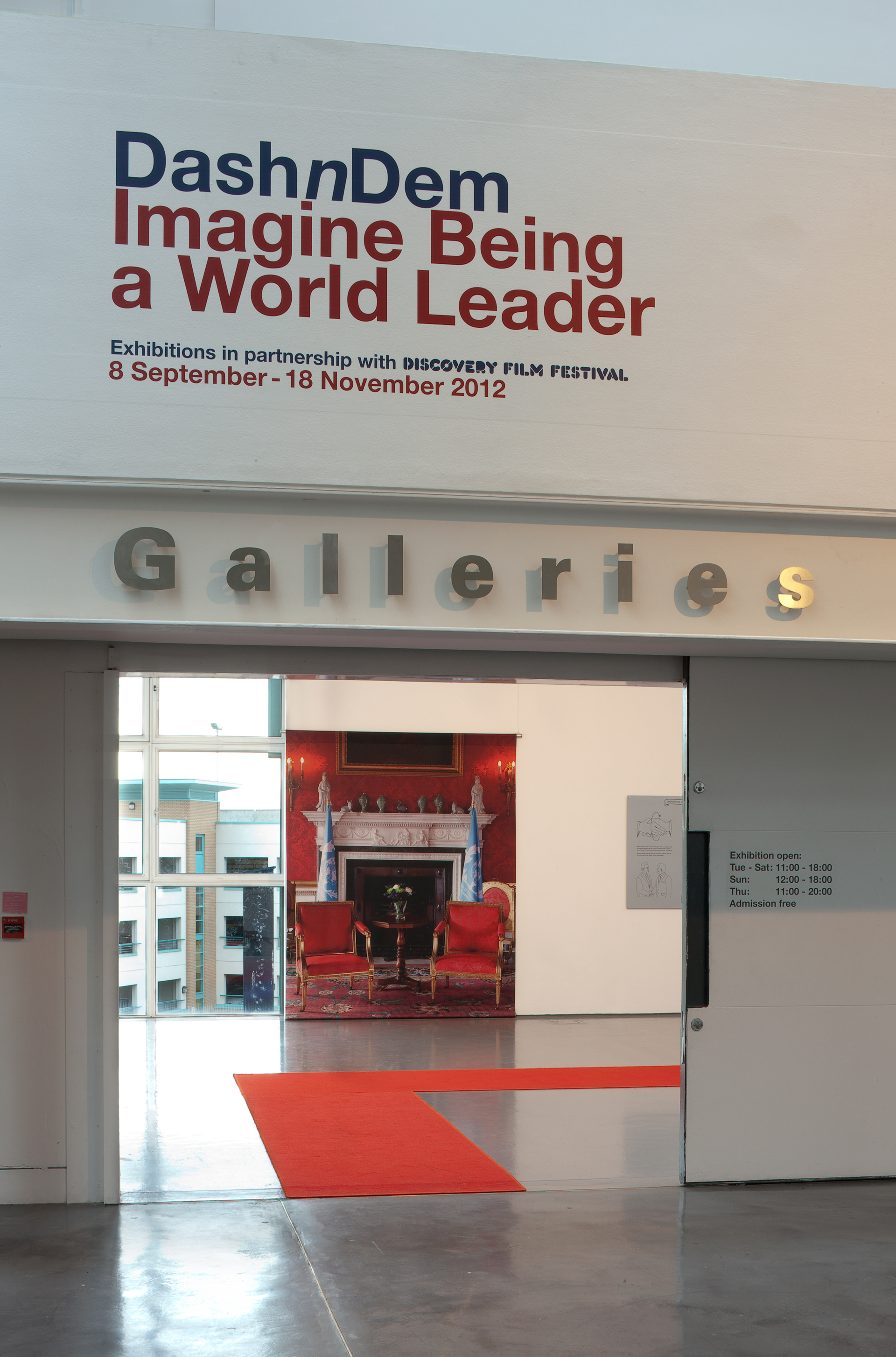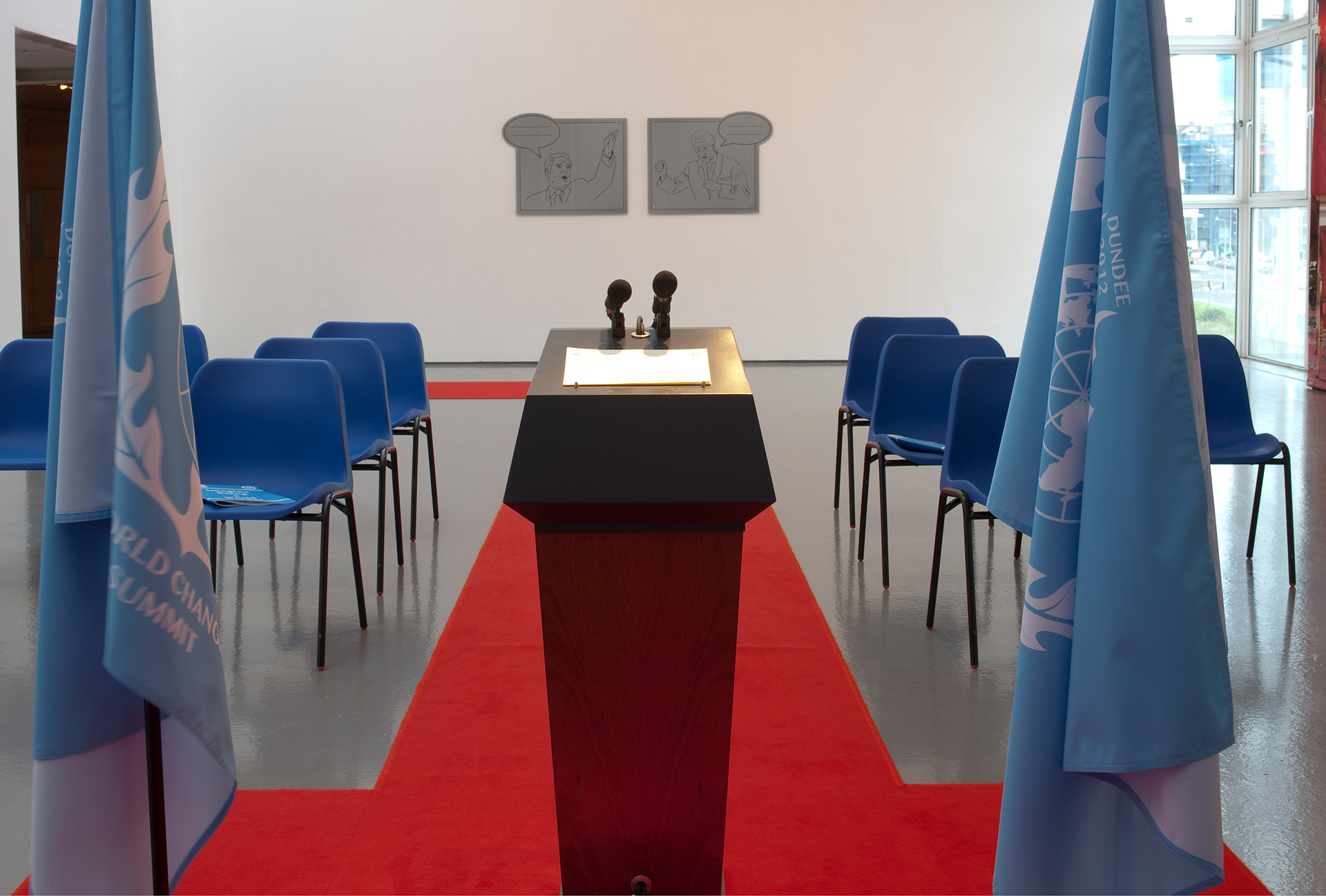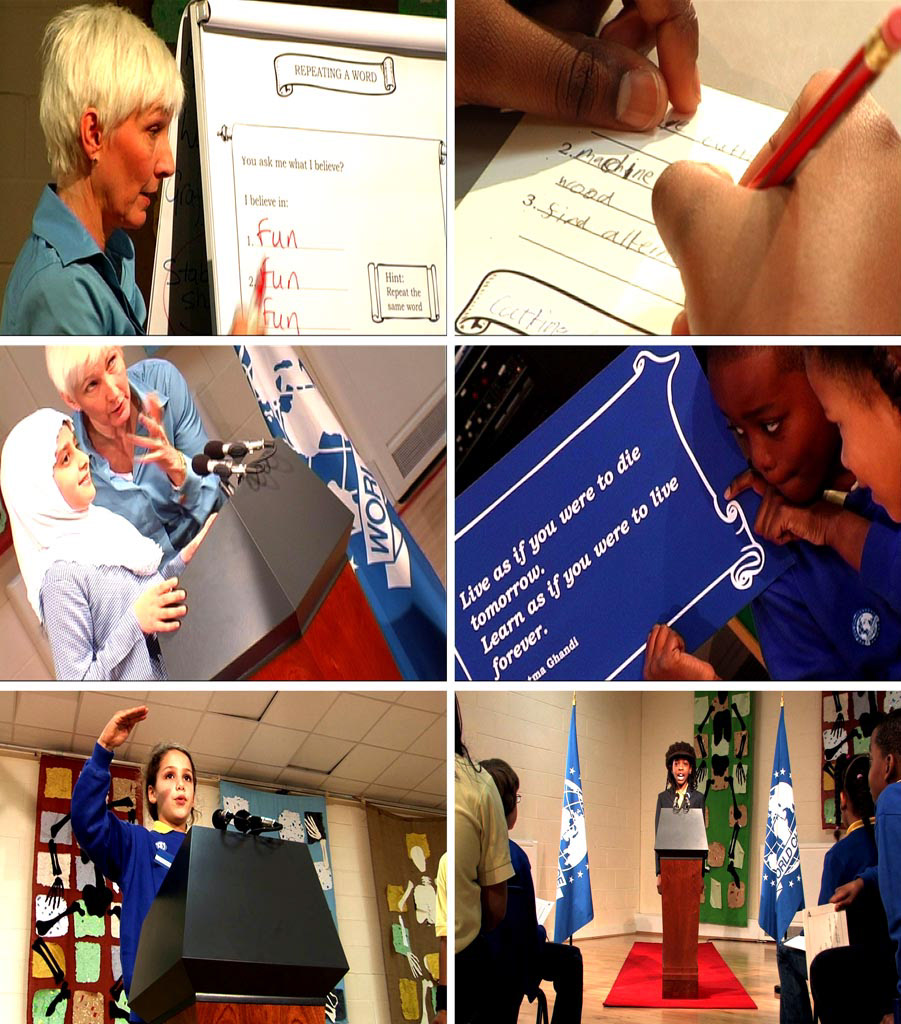 Ysabel leading the two day workshop at Jubilee Primary School, Hackney, London, April 23rd and 27th 2008. The workshop and accompanying exercise book incorporate a variety of exercises tailored to teach children key rhetoric rules, body language and voice projection; all 'vital tools' widely used by leaders in the art of successful persuasion.
By breaking down these techniques into a series of engaging exercises which arm primary school pupils with the same set of skills, the workshop becomes a vehicle to address the artifice behind the methods used by politicians, public leaders and figures of authority, to persuade and win over an audience, challenging the myth of the naturally gifted speaker by demonstrating how in only two school days the eight year old children could be transformed into competent public speakers