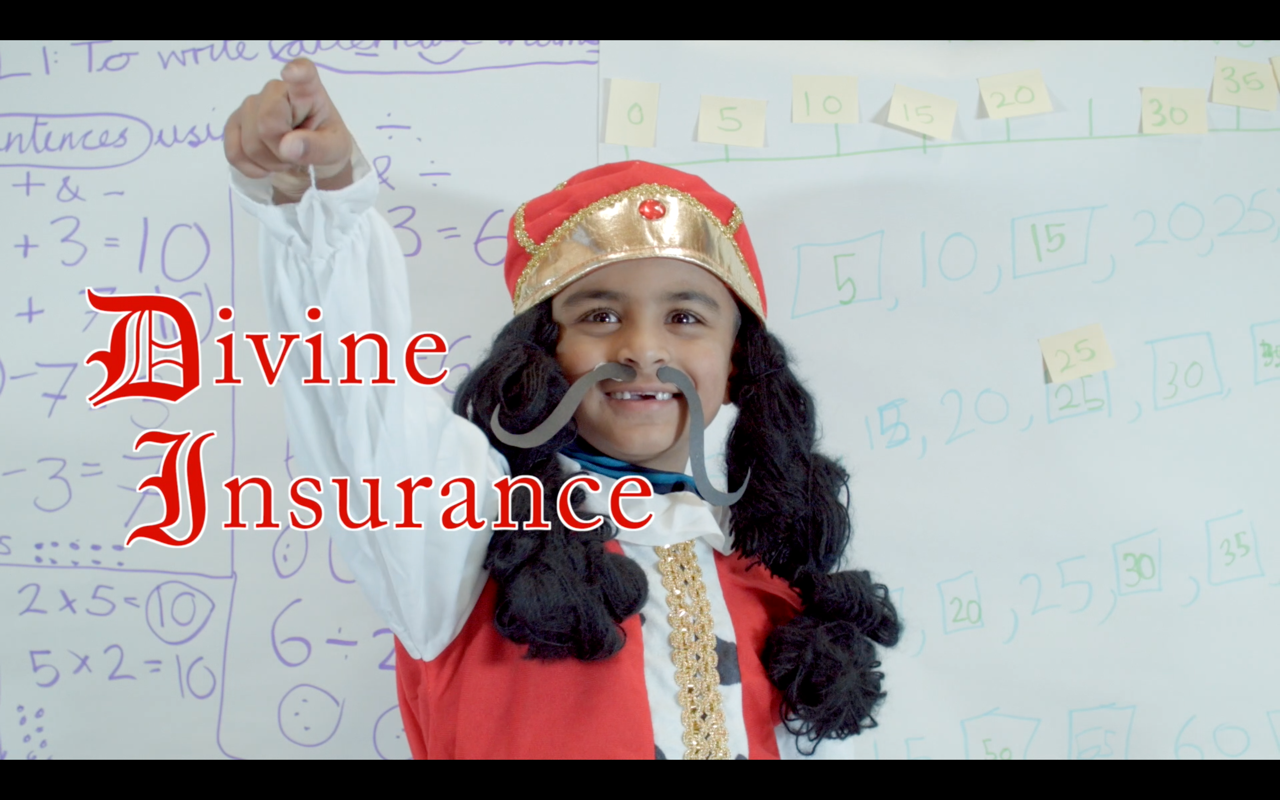 Commissioned for 

Barbican Box: Primary

, 2016-17, a multi-artform primary school box that took inspiration from the 350th anniversary of the Great Fire of London.
The modern insurance industry emerged from the ashes of the Great Fire of London in 1666, which created the world's first property insurance policies. 

Devine Insurance

 used participatory production to introduce children from the Blue Class at Shapla Primary to the concept of insurance.
On the 4th day of the fire when it was finally quelled, King Charles II tried to calm maters by declaring the fire as an act of god, a term still used in the insurance industry today to describe an event completely outside human responsibility. Taking this as the departure point, the primary school children imagined act of god scenarios and created a fictional insurance commercial reconstructing them in the school.
Filming and production design by Matthew Edgson
.