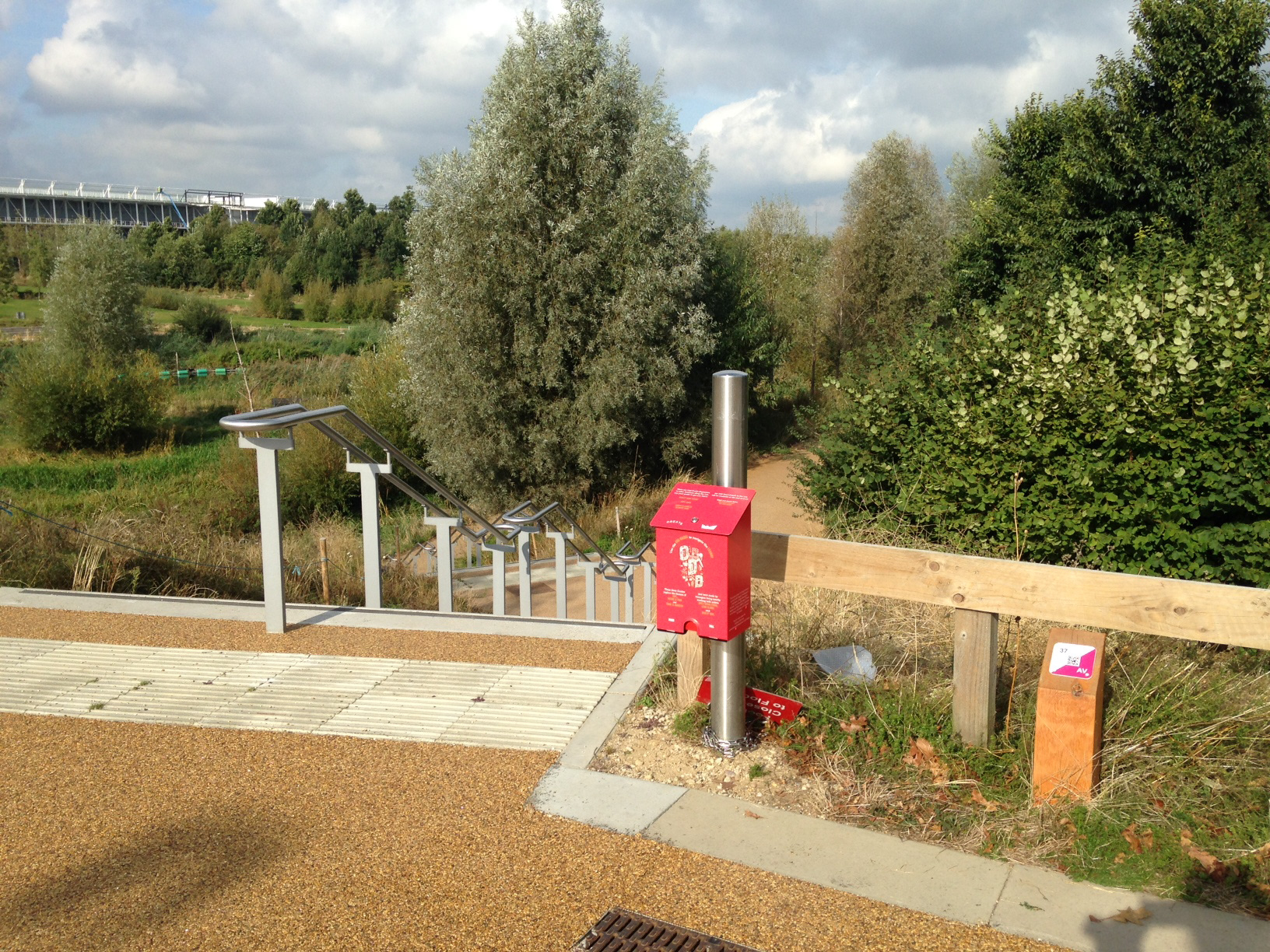 The Leaway is a new project that provides a continuous walking and cycling route connecting the Queen Elizabeth Olympic Park to the Royal Docks and the River Thames. Parts of the River Lea have been made fully accessible to the public for the first time.
At this time of dramatic change for east London, Create commissioned artists to work with teenagers living locally to make an alternative guides to the Leaway. Part artwork, part trail and part map, each captures an eclectic and multi-layered perspective of the Lower Lea Valley and the new Lea River Park route through the eyes of young people.
Dash N' Dem collaborated with teenagers from Spotlight Creative Youth Space to create an Odd Guide based on the theme of Trade & Industry. To be used to reflect on the huge importance of the area in the social history of Britain and how the political actions of working people on the River Lea led to radical improvements in the social conditions of work throughout the UK.
The guide charts a new political confidence that swept through the working population of industries on the River Lea in the late nineteenths centaury, propelled by the Match Girls' Strike at the Bryant and May Match Factory in 1888. There, women workers formed a strike group that forced one of the most powerful employers in east London to concede to their demands. This unexpected victory roused confidence amongst other employees to challenge oppressive and inhumane working conditions. Next came the Gas Workers Petition that led to the implementation of an 8-hour day and The Great London Dock Strike of 1889 that established the idea of general workers unions for all classes of workers and inspired the British Labour Movement.
The printed guides were available to pick up for free from dispensers installed at various locations (Cody Dock, Olympic Park: Aquatics Centre and Trinity Buoy Wharf) along the Lea River Park walkway.